It was certainly a busy weekend for this piper with gigs every day from Thursday to Saturday. I've got to say that in the past I've played the usual funerals and weddings.  I've played in a movie and as a guest musician on another artist's cd.  Parties, grand openings, band and solo, blah blah blah.  You get the picture. But I think that I can now say that I have "collected the full set" of piping gigs. On Saturday night, I played what I have to say was one of the most original, and fun, events ever.  
A couple of weeks ago, I was contacted by Matilda Love of the Avant Glam Cabaret asking of I was interested in playing for their show, 12 Nights - A Chrismas Cabaret.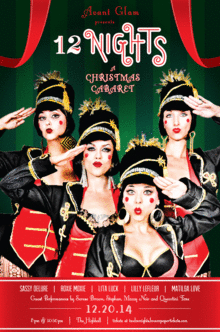 Hey, a gig is a gig, I was willing to give it a shot.  And yes, you guessed it, I was to be the "11 pipers piping." While I cranked up the pipes backstage, Matilda (with her own set of bagpipes) marched onstage "playing."  The idea was that I was to come onstage really playing, ruin her ruse and begin a snowball of oneupmanship. Hilarity ensues.  
Now I have to say this right now, these are some seriously talented folks.  Singers, dancers, comedy, variety and yes...a healthy dose of burlesque.  They put on a heck of a show that I enjoyed as much playing in as I did watching the rest of the acts. If you want to be entertained, just look up one of their shows.
Thanks again to Matilda Love and the folks at Avant Glam Cabaret for the unique and fun experience!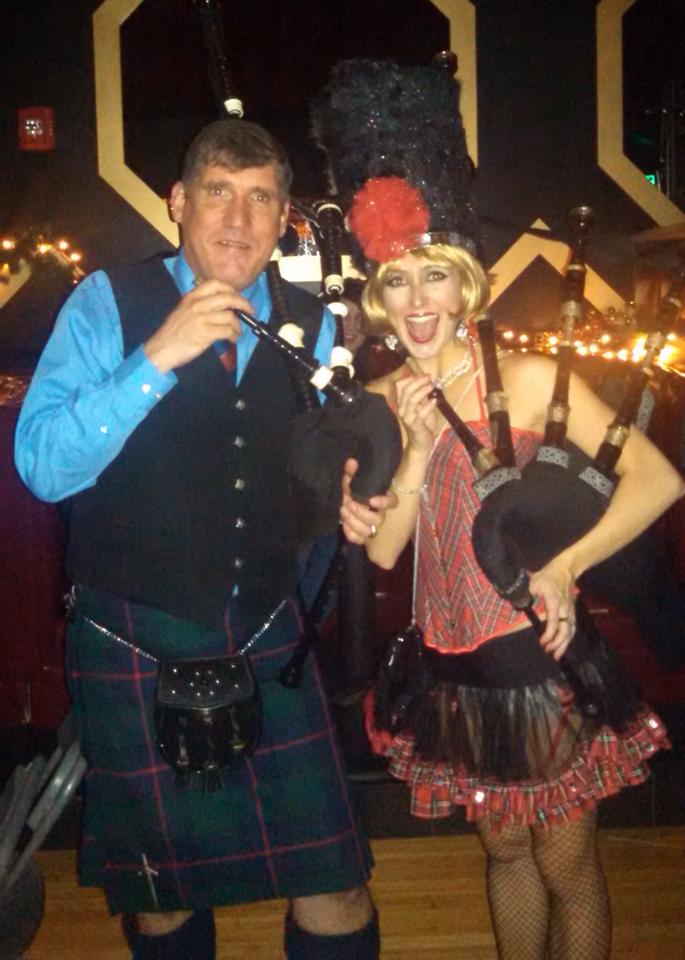 Ugh.  So I'm finally doing it.  Those who know me have probably heard me say in the past that I always do my level best to keep my online profile as small as humanly possible.  It's not that I'm paranoid or believe in some overarching government plot to enslave us; I just like to keep a low profile.  Well, certain life events have conspired to make me change that.  It seems that if you're looking for a job, or just looking for the odd gig or two, it is necessary to put yourself "out there."  These days, "out there" means the internet.  So here I am.  In the span of a month I go from having a facebook page that I rarely post on (a few good beers notwithstanding), to having a website, to creating another facebook page for my piping, to creating a twitter account (shudder), to sitting here typing this blog.  That doesn't even count spending countless hours poring over my LinkedIn account (anyone want to hire a Civil/Environmental Engineer?).  So here I am.  This is it.  My first post.  After my failed attempt at twitterating, I'm hoping that the use of more than 140 characters will spark more creative juices.  I never quite figured out that whole #hashtag thing anyway...